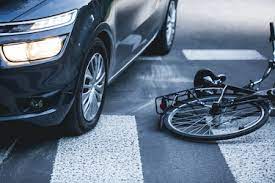 Boulder, CO -- A car hit a bicyclist at dusk on Deer Trail Road on Wednesday.
The 34-year-old male bicyclist was injured in the crash, and authorities transported him to the hospital. His injuries are moderate, according to police.
The driver of the vehicle, a 27-year-old woman, did not sustain injuries in the crash. Officers suspect she was at fault for the collision, but they have not issued a citation against her.
Source: Yahoo! News
Speak With a Bicycle Accident Lawyer
Denver Trial Lawyers ® would like to express our condolences to the families affected by this accident. If you were involved in a bicycle accident, our team can guide you through the legal process and ensure the protection of your rights and best interests.
Contact us online or call our experienced bicycle accident lawyers at (303) 647-9990 for assistance.
Please note that the information in this article is from outside sources. We do not verify the information in our office. If you see something incorrect or would like a piece of information removed, please contact us.