Denver Brain Injury Attorney
Serious Representation for Serious Injuries
Millions of Americans suffer severe brain injuries every year. According to the Centers for Disease Control and Prevention (CDC), there are nearly 3 million recorded emergency room visits for head injuries annually.
A traumatic brain injury is the most complicated and complex injury to understand – especially because each of our thought processes are unique. The brain is the home for our thoughts, our emotions, our self-image; it is the essence of who we are and how we interact with the world around us.
No two people will respond the same way to a traumatic brain injury, and the symptoms can range from subtle to life-changing.
At Denver Trial Lawyers ®, we are a brain injury law firm that has represented clients who have been diagnosed with mild, moderate, and severe traumatic brain injuries. We understand the complex and unique treatment plans and rehabilitation programs available for brain injuries.
Our Denver brain injuries lawyers are strong and committed advocates for injured victims.
We have worked with neurologists, neurophysiologists, and a variety of specialists to help victims and their families heal from such a traumatic event. In these catastrophic injury cases, we work to obtain maximum recovery for our clients. Since our founding, our firm has obtained more than a billion dollars in verdicts and settlements.
Brain Injury Attorney in Denver Topics Covered Here
---
All Head Injuries Require Immediate Medical Attention
Head injuries always require professional medical attention.
If you suffered a blow to the head and are showing any signs of a concussion or a traumatic brain injury (TBI), it is imperative that you seek a comprehensive medical evaluation from a qualified physician.
Not only are brain injuries complicated, but they also frequently come with a delayed onset. Early intervention is one of the keys to successful physical and mental recovery. When it comes to head injuries, it is always better to err on the side of caution. Get medical help.
What Are the Symptoms of a Brain Injury?
Brain injuries can present themselves in a number of different ways. With a mild or moderate brain injury, the victim may not even be certain as to whether or not they actually suffered a concussion at all.
Our Denver, CO head injury lawyers want to make sure that everyone has a basic familiarity with the common symptoms that are associated with concussions and TBIs. Specifically,
Symptoms of a traumatic brain injury may include the following:
Headaches
Confusion
Dizziness
Depression
Chronic Anxiety
Fatigue
Changes in Sleep Patterns
Changes in Emotional Patterns
Problems with memory
Difficulty Concentrating
Short Attention Span
Problems with Multi-tasking
A person who suffers a brain injury may temporarily lose consciousness. Though, that is certainly not always the case. It is not uncommon for many of the symptoms to take 24 to 72 hours to develop.
In many cases, a person who has suffered a brain injury is far more severely injured than is initially apparent. Anyone who has suffered a blow to the head or who otherwise believes that they may have a brain injury should be carefully monitored.
The Complex Effects of a Traumatic Brain Injury
A brain injury may come from a blow to the head or from a traumatic force applied to the head such as shaking or rapid movements in a collision or oxygen deprivation to the brain. A loss of consciousness is common but not required for a diagnosis of mild traumatic brain injury.
Not only do brain injuries occur in a number of different ways, but each patient's recovery is unique. It is critically important that injured victims are able to get access to the proper rehabilitative care.
Head trauma victims may need vocational therapy in order to work in a productive capacity again. Many victims of traumatic brain injuries require various forms of therapy in order to regain function to return to a standard of normalcy. Rehabilitative treatment may involve physical therapy, mental health counseling, or some combination of the two.
We Handle All Types of Brain Injury Cases
Our Denver brain injury lawyers have the experience and professional skill required to handle the full range of brain injury claims. Regardless of how exactly you or your loved one was injured, we are prepared to protect your rights and help you explore all available legal options.
Some common examples of brain injury cases we handle in Denver, Colorado include:
Establishing Liability in Brain Injury Claims
To hold a defendant legally responsible for a concussion or TBI, a plaintiff must prove that a defendant was at fault for the accident. Colorado is a comparative negligence state (C.R.S. § 13-21-111).
Most brain injury claims are brought under this legal standard. Establishing fault (liability) can sometimes be difficult.
It is imperative that an injured victim consults with an experienced brain injury attorney as soon as possible after their accident. A lawyer will know the right steps to take to move a case forward.
At Denver Trial Lawyers ®, our top-rated traumatic brain injury attorneys are experienced investigators. We understand that all successful legal cases must be built on top of a strong, reliable foundation of supporting evidence.
Our legal team is ready to conduct a thorough, complete investigation of your case in order to obtain all relevant evidence. We will identify every defendant who bears responsibility for an accident, and our Denver personal injury lawyers will take action to hold them legally accountable.
Injured Victims Deserve Full Compensation
Under Colorado state law, injured victims have a right to seek compensation for monetary damages and for intangible losses.
Unfortunately, corporations and insurance companies can make the recovery process immensely challenging. When they can get away with it, they will try to settle a brain injury claim for the lowest amount possible — meaning they will offer substantially less than a plaintiff truly deserves.
At Denver Trial Lawyers ®, our top-rated brain injury attorneys in Denver will never settle your claim for less than it is worth. We will take the time to get you the best results. Our law firm is dedicated to holding defendants and insurance providers accountable and helping our clients get the maximum financial recovery.
If you or your loved one suffered a severe brain injury in Colorado, money damages may be available for:
Emergency medical expenses;
Medical bills;
Physical therapy;
Psychological counseling;
Lost current and future wages;
Pain and suffering;
Mental anguish;
Permanent disability or impairment;
Loss of quality of life; and
Wrongful death damages.
It should be noted that brain injury cases are especially complex. Victims with brain injuries often require considerable ongoing medical care, as they may suffer long-term, even permanent effects from their accident. Beyond that, they are often forced to endure significant pain and suffering. Insurance companies are known to undervalue these types of damages.
You need an experienced attorney who knows how to effectively build and present a winning brain injury case.
Why Choose the Brain Injury Attorneys at Denver Trial Lawyers?
We have probably tried more traumatic brain injury cases than any other law firm in this part of the country. We provide experience and insight into neurological issues including the battery of neuropsychological tests.
We have worked closely with cognitive therapists and forensic psychologists to understand—and more importantly explain—the consequences of a traumatic brain injury. We have a long standing relationship with physicians at Craig Rehabilitation Hospital and enjoy a nationwide reputation for working with families impacted by a traumatic brain injury.
We are committed to getting the best results for our clients. Our Denver brain injury lawyers have the skills and legal knowledge needed to handle complex catastrophic injury claims.
Attorney Daniel Sloane is a past President of Brain Injury Alliance of Colorado and currently sits on its Board of Directors. He, our other attorneys, and professional staff are dedicated to obtaining the financial resources our clients need to recover and rebuild their lives.
We are backed by extensive resources and by more than a century of collective legal experience. Our Denver brain injury lawyers fight tenaciously on behalf of our clients in order to obtain the compensation they're entitled to. Our legal team gives every client the diligent, fully personalized legal representation that they deserve.
Tell us about your accident. We will conduct a thorough investigation and submit a demand letter describing your injuries and the way the accident changed your life. Begin a free case evaluation by calling Denver Trial Lawyers today at

(303) 647-9990

!
Notable Case Result
In 2000, Rebecca Blasco checked into the hospital of one of the nation's largest health management organizations, in labor with her first baby. Over her objection, she received multiple doses of a contraction-strengthening "off-label" drug, despite warnings against such use by the Federal Drug Administration as well as the drug manufacturer.
The drug, misoprostil, is designed to treat gastrointestinal reflux. It is sometimes used "off-label" by inserting a portion of a tablet to stimulate uterine contractions. In the late 1990s the FDA and the drug's manufacturer cautioned against this off-label use, due to its association with excessive uterine contractions and fetal injuries.
Nevertheless, the HMO had a policy of using misoprostil off-label, rather than an available FDA-approved medication, in order to save approximately $125 per patient. Baby Abigael ultimately suffered severe brain injury from oxygen deprivation.
After four years of litigation, the HMO refused to engage in settlement discussions with Abi Blasco's family. Woodruff took the case to trial, and approximately two months later the California judge issued an award of nearly $70 million. It is the largest medical malpractice arbitration award in U.S. history.
Over a Billion Dollars Recovered on Behalf of Our Clients. Call Our Denver Brain Injury Attorneys Today!
At Denver Trial Lawyers ®, our Colorado catastrophic injury lawyers have extensive experience handling brain injury claims. If you or your loved one suffered a serious concussion or TBI, we are here to help. For a free, fully confidential initial consultation, please do not hesitate to contact our law firm today.
With an office in Denver, we serve communities throughout the region, including in Adams County, Jefferson County, Park County, Douglas County, and Arapahoe County.
Contact us today to begin your journey to compensation. Call us at

(303) 647-9990

now.
Related Articles WHY HIRE DENVER TRIAL LAWYERS?
Over a Billion in Recoveries

We have represented thousands of individuals against insurance companies and corporations, recovering more than a billion dollars in the process.

A Voice for Change

Attorneys at our firm have been at the helm of cases that have gone on to influence legislation, change laws, and impact society for the better.

We Won't Settle for Less

We are trial lawyers through and through, and we will take your case as far as it can go. Our attorneys have tried 100+ cases with extraordinary results.

No Cost Unless We Win

We represent clients on a contingency fee basis. We only get paid if we win your case.

Serving Our Community

Giving back to our community is extremely important to us. We support a number of charitable programs.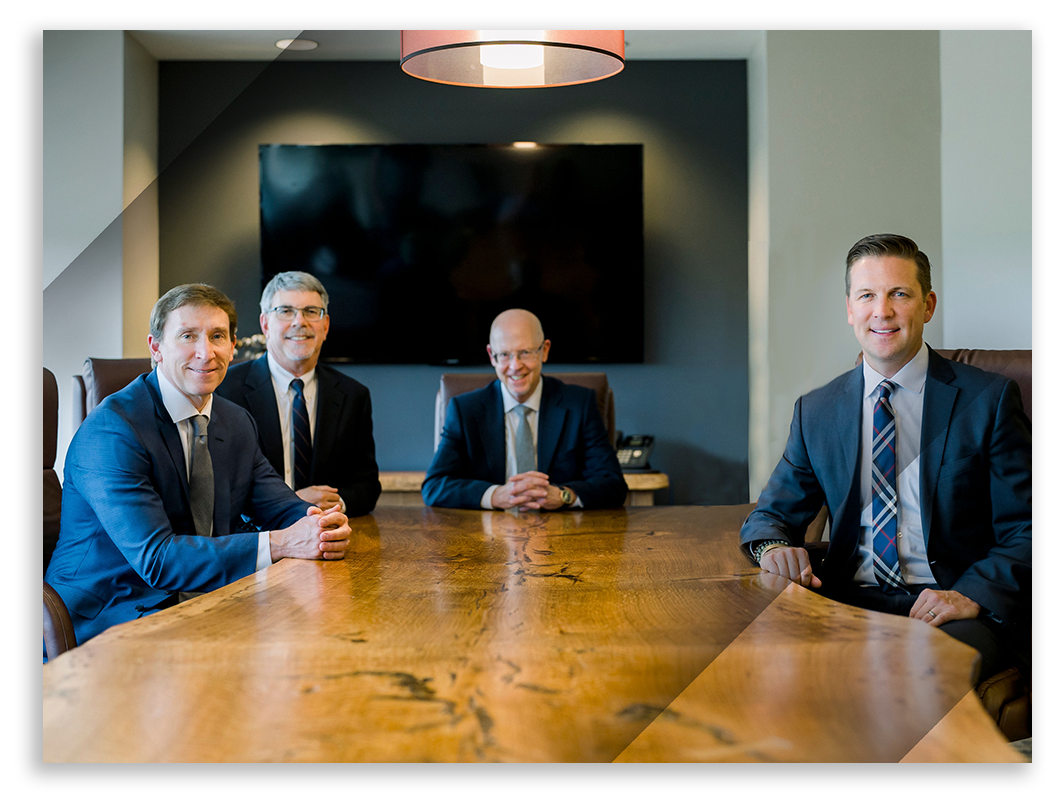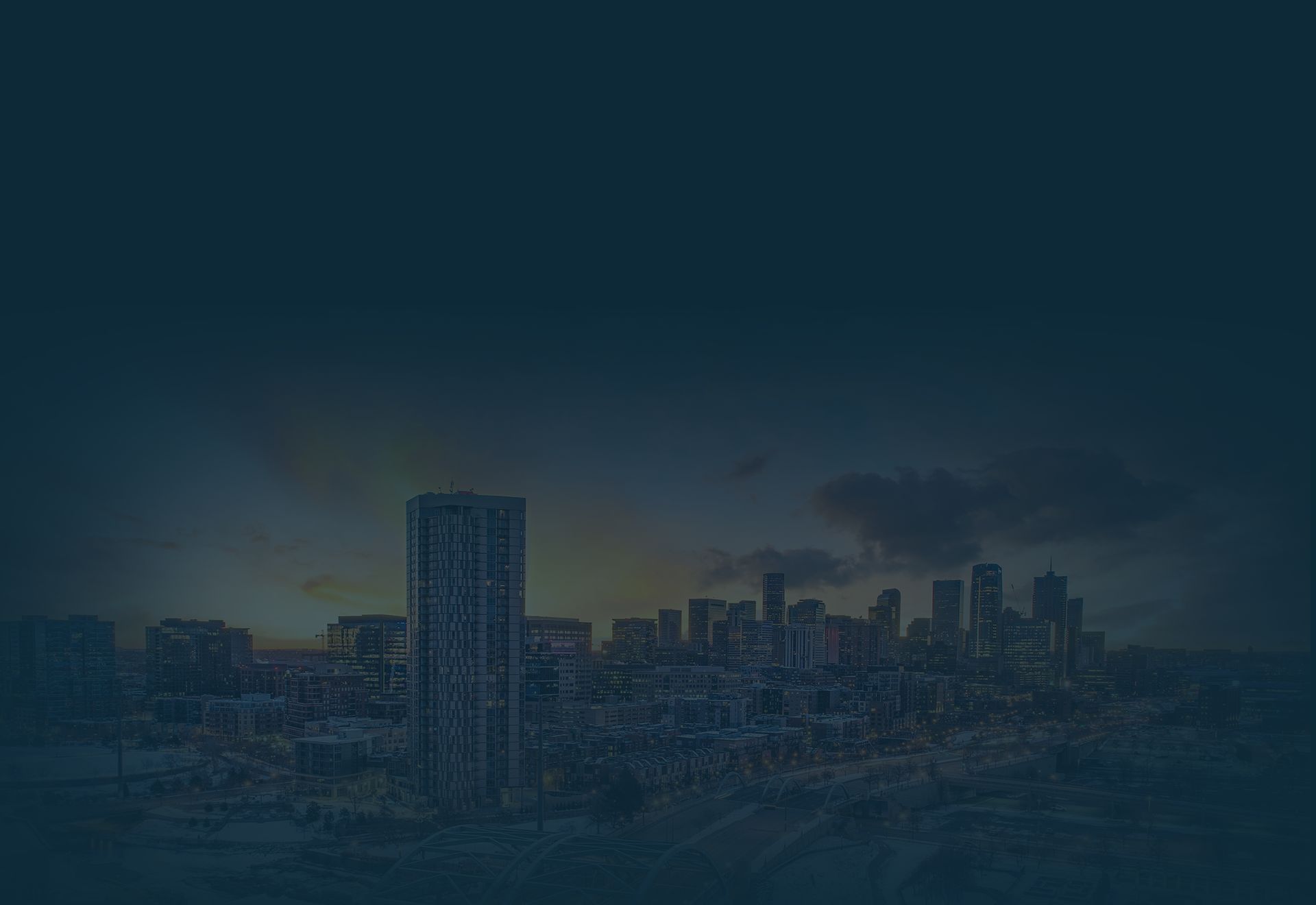 Client Testimonials
REAL STORIES FROM REAL PEOPLE
- Julie D.

- Heather N.

- Patty M.

- Catrina A.

- Esther G.

- Christina