Denver Personal Injury Lawyers
With more than a billion dollars recovered, we have a history of reaching landmark verdicts and settlements for our clients.
Footage of the Denver Trial Lawyers team working on behalf of our clients. Landmark Verdicts & Settlements
Over a Billion Dollars Recovered for Our Clients
We believe that trial preparation enhances the settlements and verdicts that we achieve for our clients. We advocate for the maximum, not for the minimum.
University of Michigan/Dr. Robert Anderson Sexual Abuse $490 Million

$490 million settlement on behalf of more than 1000 men sexually abused by Dr. Robert Anderson. The largest known sexual abuse settlement on behalf of male victims in the history of the United States.

USA Gymnastics/USOPC Larry Nasser Sexual Abuse $380 Million

We represented multiple survivors in the case against USA Gymnastics and U.S. Olympic and Paralympic Committee for the sexual abuse by Larry Nassar resulting in a $380M settlement.

Birth Injury Involving Misuse of Drug to Induce Labor $70 Million

$70 million arbitration award, the largest known medical malpractice arbitration award in U.S. history. David S Woodruff handled this birth injury case involving an HMO labor/delivery unit that misused Cytotec, a drug used to induce labor.

Settlement for Individuals Injured by a Defective Product $23 Million

Settlement for group of individuals injured by a defective product. Dan Sloane was a member of a national team of lawyers who helped secure this settlement. The largest single settlement in the country was paid to Dan's individual client.

Largest Medical Malpractice Settlement in Colorado $22.3 Million

$22.3 million medical malpractice settlement. In 2016 David Woodruff obtained the largest known medical malpractice settlement in Colorado.

Medical Malpractice Verdict for Victim of Paralysis $15 Million

A jury handed down a $15 million verdict to a man who was paralyzed from the chest down just hours after a doctor at Memorial Hospital in Colorado Springs discharged him. It's the largest sum ever awarded in a medical malpractice suit in Colorado.

Drunk Driving Accident Resulting in Rollover Collision $8.91 Million

Rollover collision – Steve Wahlberg represented the driver of a vehicle struck by a drunk driver. The Court entered judgment of $4,455,000 including 1.5 million in physical impairment, $4,455,000 in punitive damages.

Commercial Vehicle Accident Resulting in Catastrophic Injury $8 Million

An attorney from our firm served as lead counsel in a contested liability accident involving a commercial vehicle. Our client was catastrophically injured and he successfully negotiated a $8,000,000 settlement on her behalf.

Birth Injury Verdict Involving a Misplaced Device $7.2 Million

$7 million medical malpractice jury verdict. David Woodruff handled this birth injury case, which culminated in a 2-week jury trial in Colorado Springs. The case involved a physician who misplaced a "vacuum extraction device" while delivering the infant.

The Largest Personal Injury Verdict in Colorado in 2016 $6 Million

Steve Wahlberg received the largest personal injury verdict in Colorado in 2016. They represented a pedestrian who was run over by a bus. The jury awarded the fourth largest verdict in Colorado History for permanent physical impairment. Why Hire Denver Trial Lawyers?
Over a Billion in Recoveries

We have represented thousands of individuals against insurance companies and corporations, recovering more than a billion dollars in the process.

A Voice for Change

Attorneys at our firm have been at the helm of cases that have gone on to influence legislation, change laws, and impact society for the better.

We Won't Settle for Less

We are trial lawyers through and through, and we will take your case as far as it can go. Our attorneys have tried 100+ cases with extraordinary results.

No Cost Unless We Win

We represent clients on a contingency fee basis. We only get paid if we win your case.

Serving Our Community

Giving back to our community is extremely important to us. We support a number of charitable programs.

A Passion for Justice

Our goal is to level the playing field between our clients and the large companies and corporations they are up against.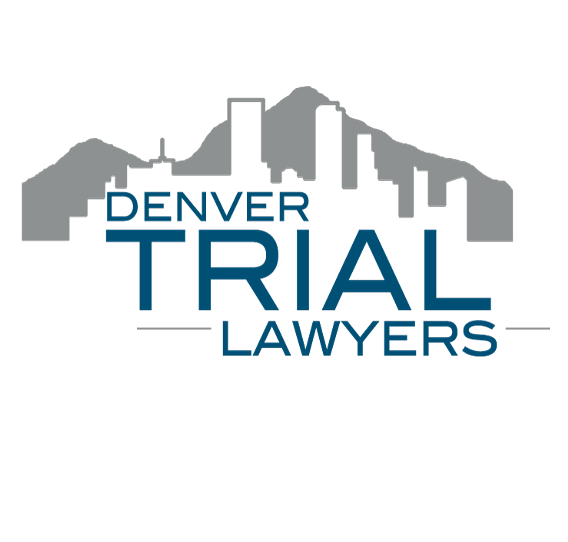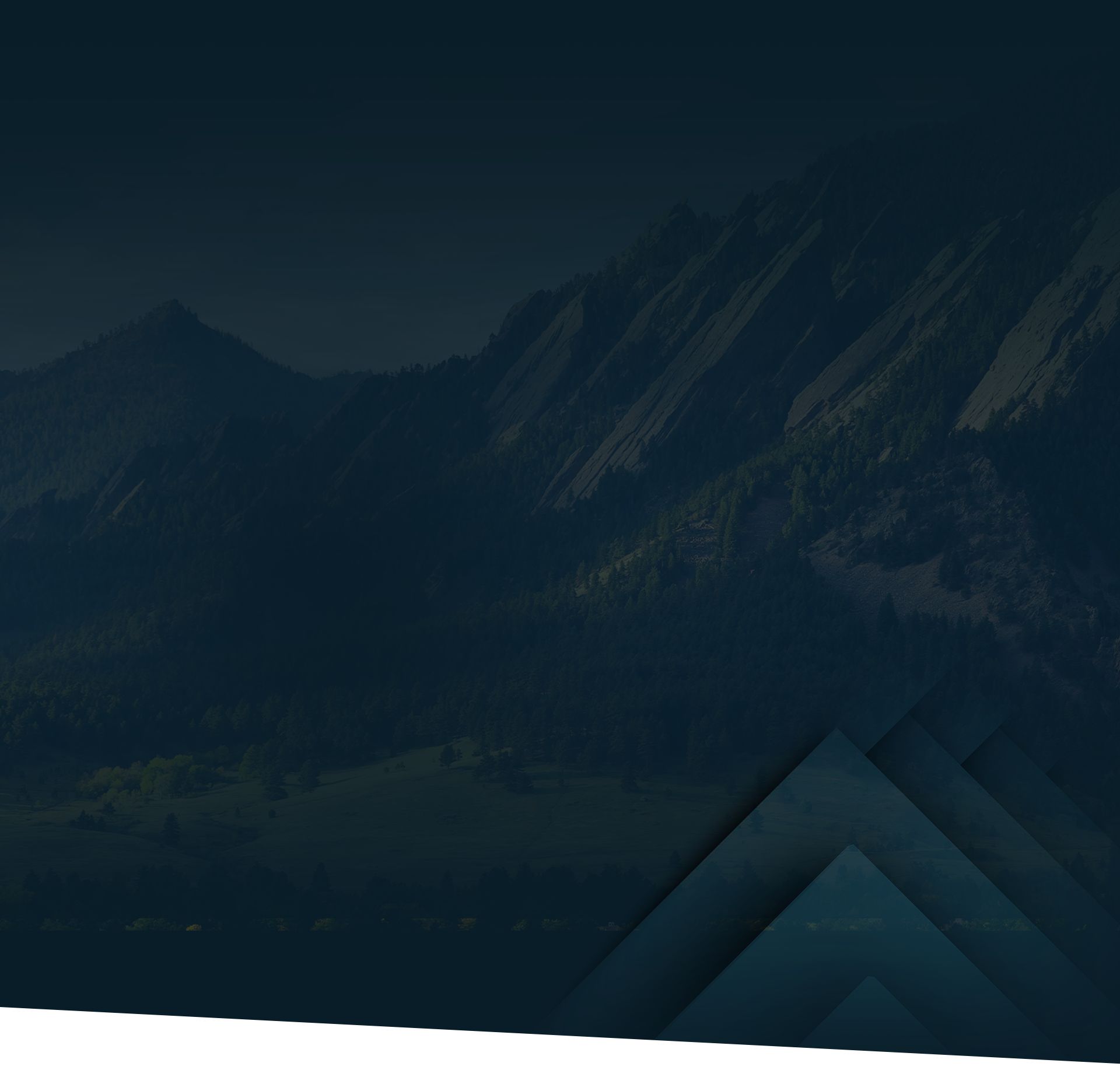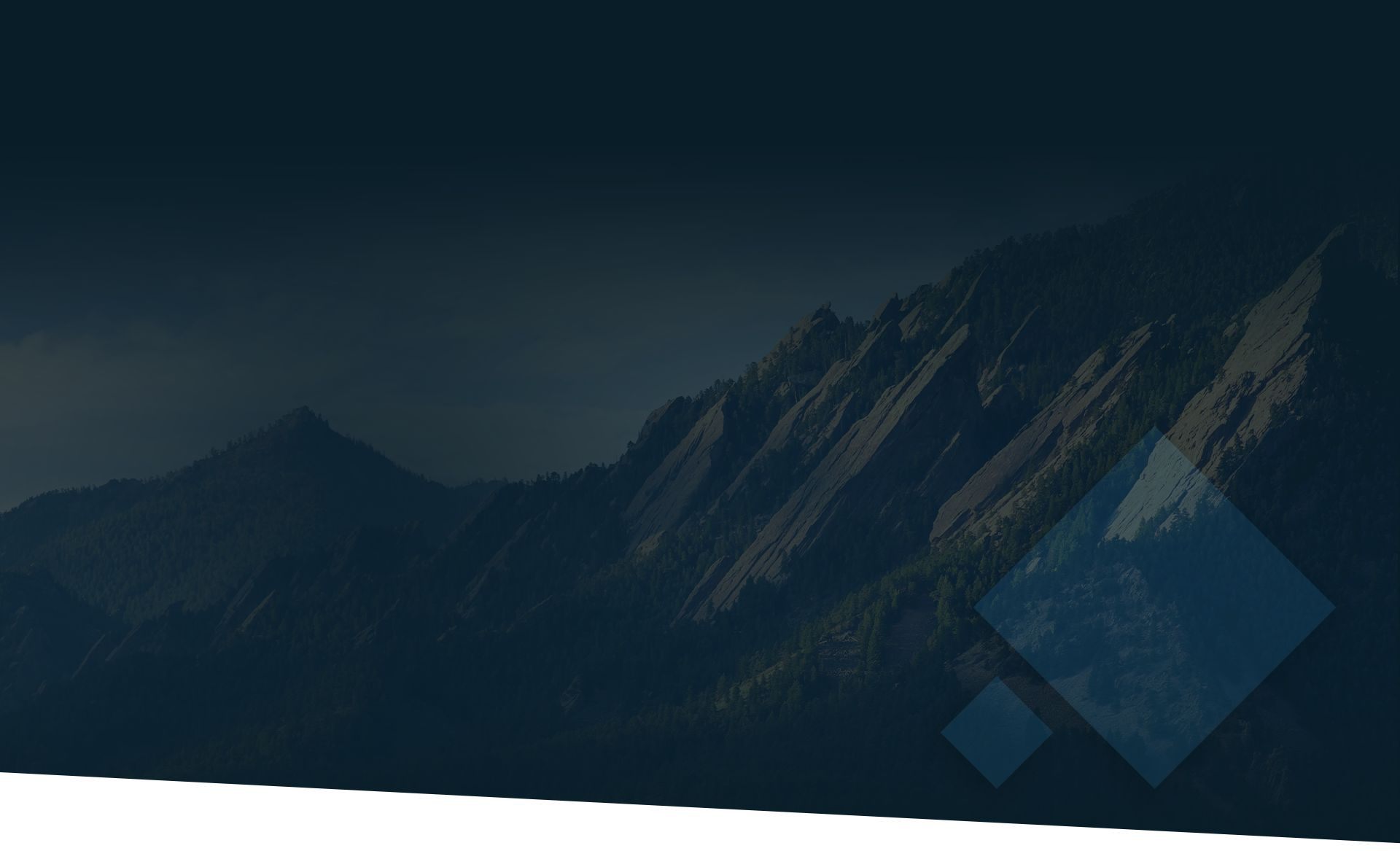 Denver trial lawyers
Creating Winning Strategies in Cases of Medical Negligence, Personal Injury & Sex Abuse
Since 2003, Denver Trial Lawyers ® has represented thousands of clients against insurance companies and corporations. Each client is treated with the individual attention he or she deserves. We spare no resource in the investigation and preparation of each case. Thorough in our approach, we have established a track record of success in the representation of clients who have been injured due to the negligence of another. To date, we have recovered over a billion dollars in verdicts and settlements on behalf of our clients.
Our Denver personal injury lawyers represent victims of all types of injuries and accidents. Extensive in our practice, we are committed to creating winning strategies—and we have the results to prove it. Whether you were injured in a serious car accident or by an act of gross negligence, we can help.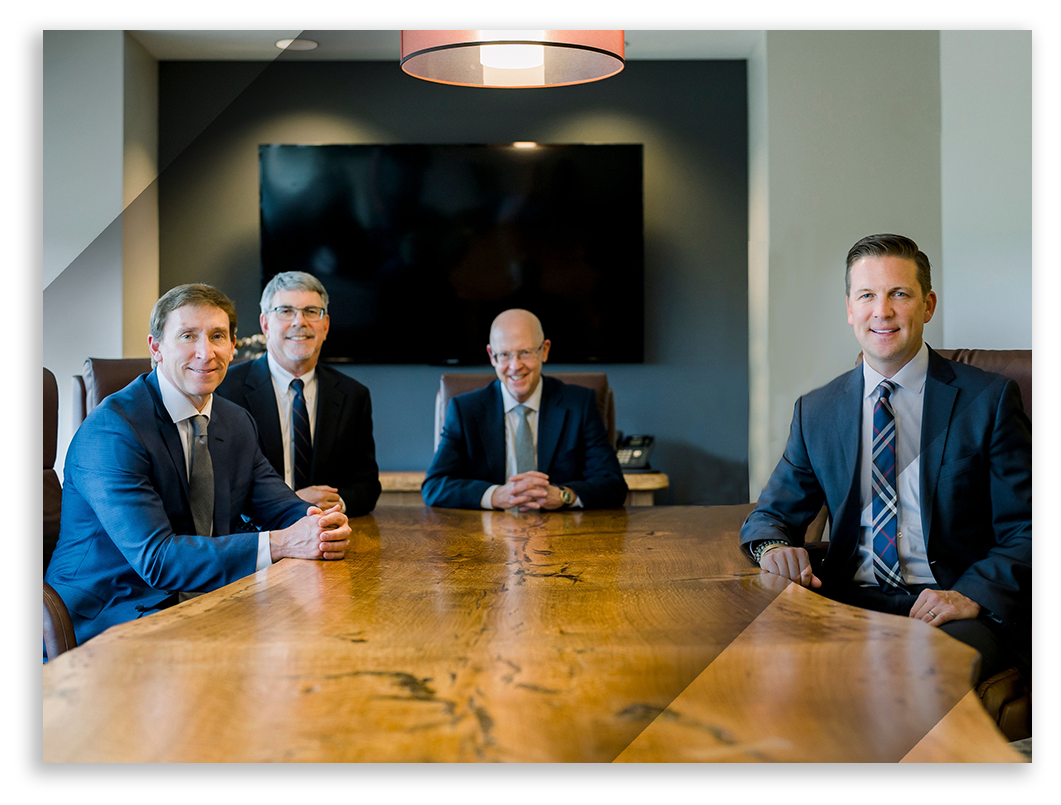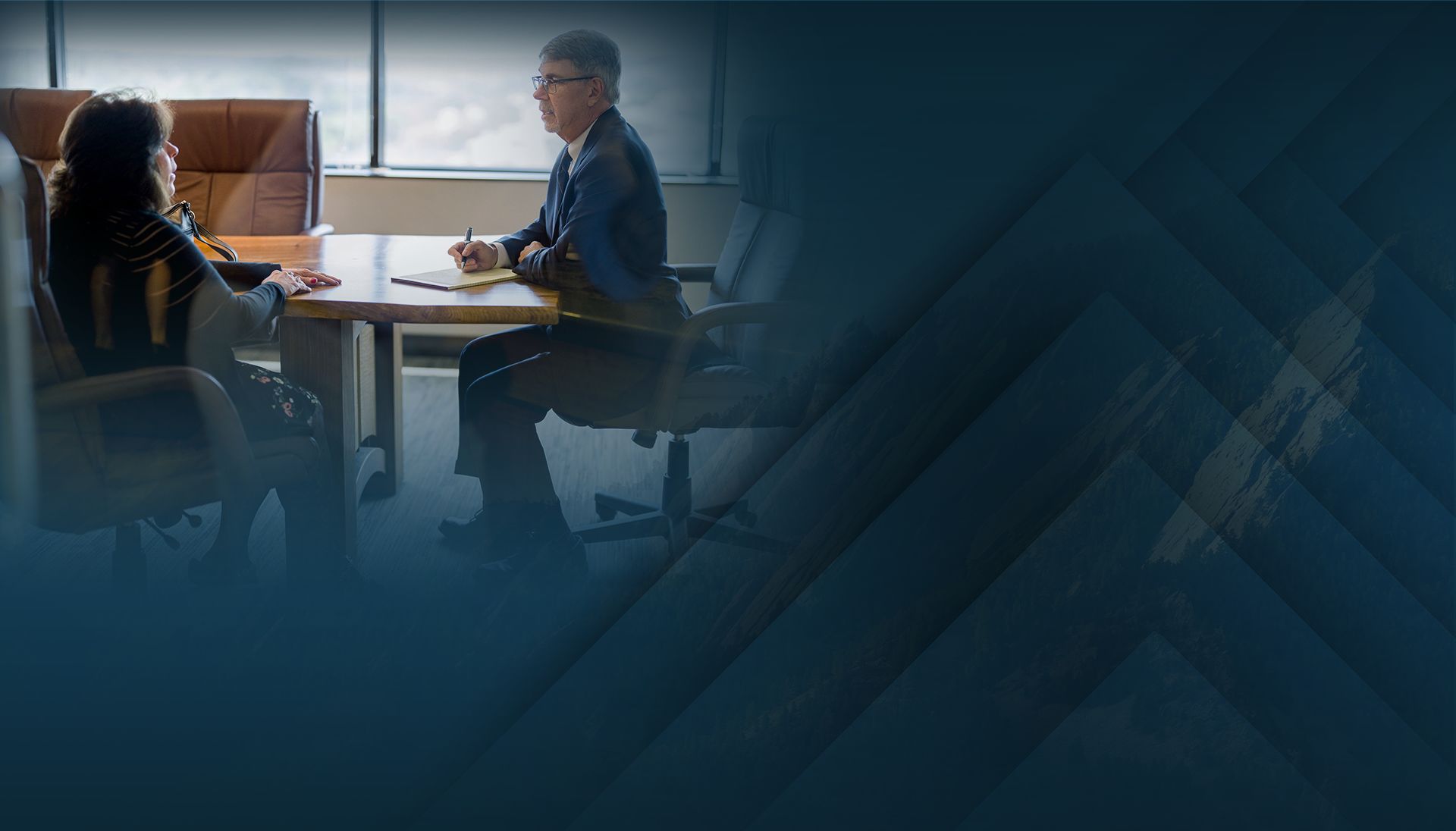 Car Accidents

If you were injured in a crash, our Denver car accident lawyers are here to protect your rights and help you obtain the full and fair compensation that you deserve.

Truck Accidents

If you have been injured in a trucking accident, contact the dedicated and caring truck accident attorneys at Denver Trial Lawyers® for a free case consultation today.

Motorcycle Accidents

To obtain the fair compensation that a rider deserves, a motorcycle crash victim must work with experienced accident attorneys who know how to build a convincing case.

Catastrophic Injury

Our dedicated legal team has the skills and experience needed to handle complex catastrophic injury claims. You and your family deserve the maximum available compensation.

Wrongful Death

If you have lost a loved one due to the negligence or recklessness of another, let our wrongful death attorneys handle all of the legal details, so you can focus on greiving.

Defective Products

Denver Trial Lawyers® has years of experience and a record of success in obtaining compensation and justice for victims of defective products and other negligent acts.

Sex Abuse

The Denver Trial Lawyers® has a skilled team of sexual assault attorneys that work with experts, counselors, and investigators. We will fight to make your voice heard and get you justice.

Title IX

Our Title IX attorneys are committed to providing legal representation for victims at all stages of Title IX investigations, and we can speak with you today about your case.

Insurance Bad Faith

We are dedicated to protecting the rights of the injured and wronged in their fight for full and fair compensation from insurance companies who place profits over people.

Medical Malpractice

If you have been seriously injured by the negligence of a medical professional, contact our experienced Denver medical malpractice attorneys immediately to discuss your options.

Birth Injury

If your child has suffered a birth injury as a result of medical malpractice or medical negligence, contact our compassionate, knowledgeable birth injury attorneys now.

Pedestrian & Bicycle Accidents

Riding a bike or walking in a busy area can leave you vulnerable to serious injury. Contact our bicycle accident lawyers to protect your rights if you have been injured in a pedestrian accident.
Practice Areas
Types of Cases We Handle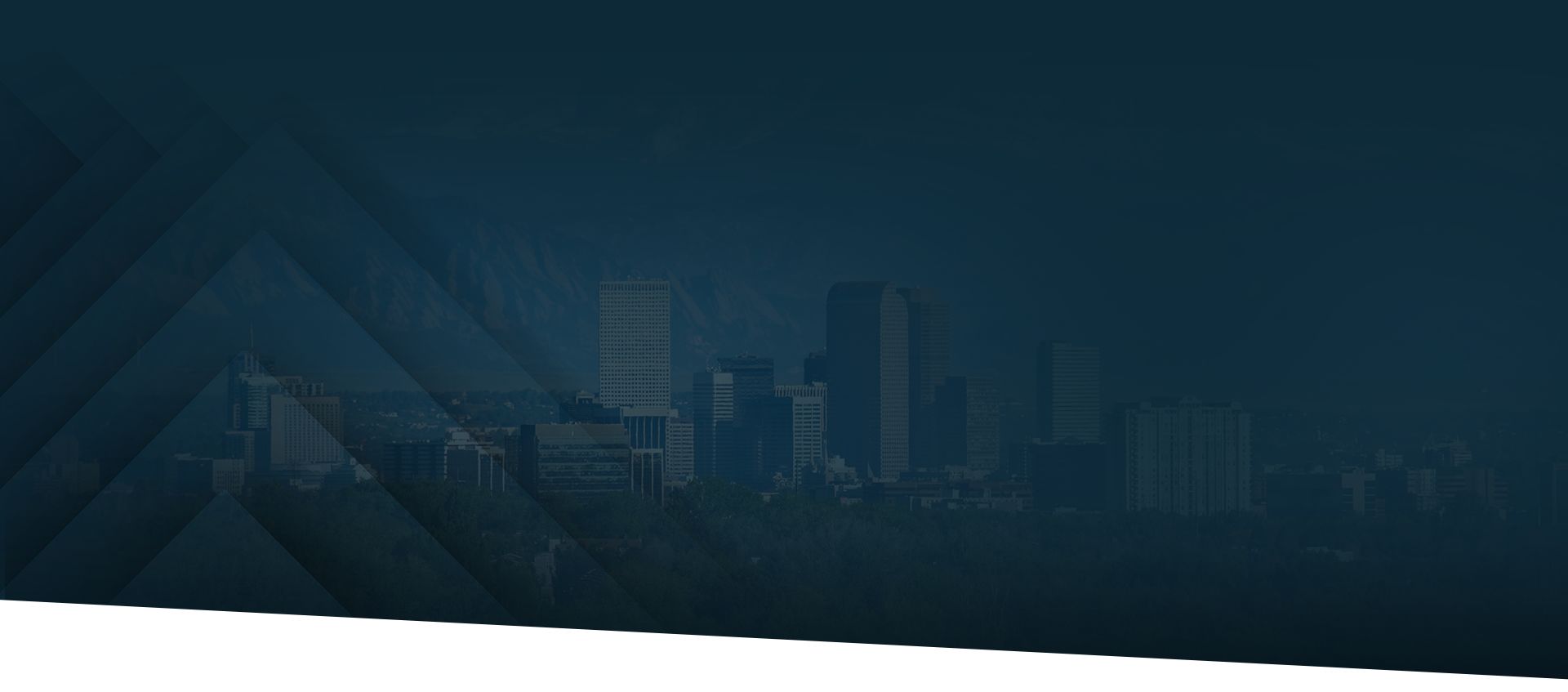 Put Our Experienced Lawyers On Your Side
When you choose Denver Trial Lawyers ®, you are choosing to put more than 175 years of combined legal experience to work for you. Our team is made up of skilled Denver personal injury attorneys, paralegals, investigators, nurse practitioners, and litigation technology specialists. Collectively, we work on each case to provide powerful representation for our clients.
Our approach is extensive. We meet with our clients' doctors. We meet with police officers. We meet with eye witnesses. We recreate collision scenes. In short, we devote extensive time and resources to creating a case that effectively fights for maximum compensation on your behalf.
At Denver Trial Lawyers ®, we believe that reputation is everything. When clients trust us with their cases, we do everything in our power to help guide them. That means personal service and diligent advocacy. We care about the details of your case because that is how we can get the best settlements and verdicts.
To consult with a proven personal injury attorney in Denver, call us now at (303) 647-9990 or click below to fill out our online consultation request.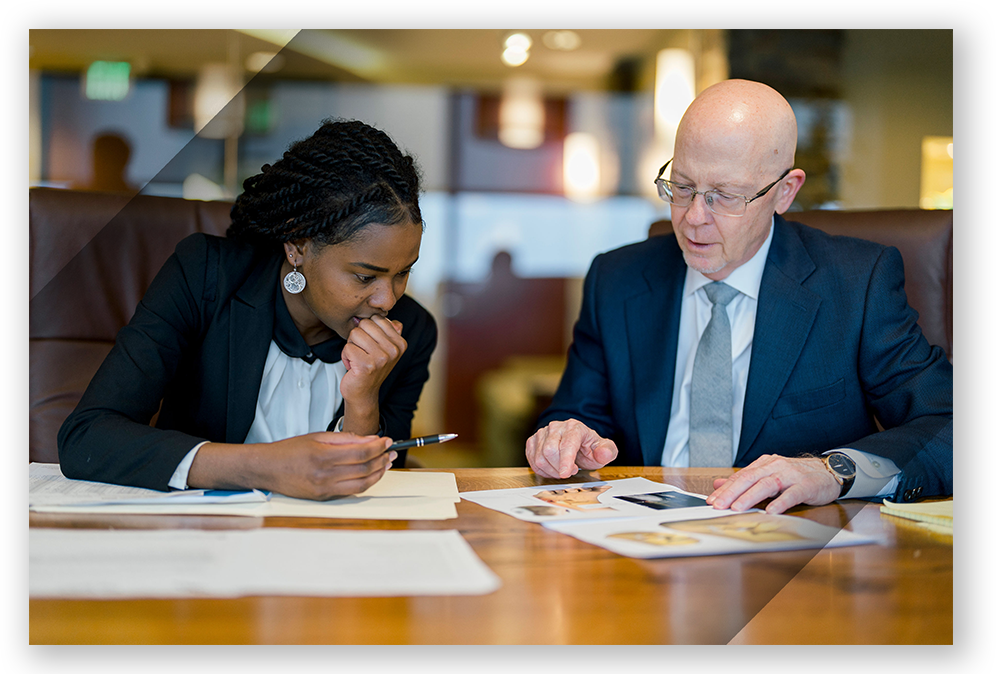 Frequently Asked Questions
Do I Have A Case?

A personal injury is any psychological or physical injury that results from the acts or negligence of another. The simple rule of negligence is that an individual or company acted unreasonably and caused injuries or damages.

What May I Recover In A Personal Injury Case?

Colorado recognizes economic and non-economic damages. For example, lost wages, past and future medical bills, pain and suffering, and more.

What Is My Case Worth?

The amount of compensation you may be able to recover will depend on the specifics of your claim. There is no "normal" amount for an injury victim to receive in a settlement, and you should not trust a lawyer who tells you there is. Your attorney may be able to provide an estimate of what a fair settlement looks like when you explain your case, but to fully understand what your claim is worth, they must know your medical history, current diagnosis, and prognosis; how much you earn in your job (and how your earning capacity may be affected long-term by an injury); and other details about your day-to-day life, so they can evaluate how it may change and calculate how to adequately compensate for these losses.

What Happens During My First Appointment With Denver Trial Lawyers ®?

Our initial consultation is free. You will meet with an experienced Denver personal injury attorney to discuss your case. You may also discuss the details of your case. We will also cover the upfront costs and expenses during your case. We only take a fee if we win.

How Do We Assist You To Obtain A Fair Settlement?

We will work with you to present a demand letter and evaluate a fair range for settlement. The insurance company for the defendant (or your own carrier pursuant to your uninsured/underinsured motorist coverage) may present us with a settlement offer, which you may or may not accept.

How Long Will It Take To Get A Trial Date?

This varies greatly depending on the expected length of the trial and the court's docket. Each courtroom has its own docket and timeframes. Once a lawsuit has been filed we can speak to you directly about the jurisdiction and individual courtroom practices and explain the anticipated schedule.

How Will You Investigate My Case?

We will ask you to sign a HIPAA release so that we may obtain ambulance, hospital, and relevant medical records. We will also get paperwork from a variety of law enforcement and investigating agencies.

How Will I Pay For Legal Fees?

Denver Trial Lawyers ® operates on a contingency fee basis, meaning that if there is no financial recovery you will not owe any legal fees.

How Are Personal Injury Claims Calculated?

That is the ultimate question. We will analyze all of the issues regarding liability, comparative fault, economic losses, impairment, and permanent injury before providing you with a reasonable settlement range for your case.

Will You Help Me Prepare For Settlement Conferences, My Deposition And Trial?

We will take an extraordinary amount of time to make sure that you thoroughly understand what to expect at each step of the litigation process. Generally speaking, we will gather information and meet regarding a settlement demand before filing a lawsuit.

How Do I Know If I'm Getting A Fair Settlement Or If I Should Go To Trial?

This is the key question in every case. We have handled thousands of personal injury cases and we routinely review the Jury Verdict Reporter which publishes every jury verdict in the State. Please remember that your case is like no other and accepting a settlement proposal is a complicated and important decision.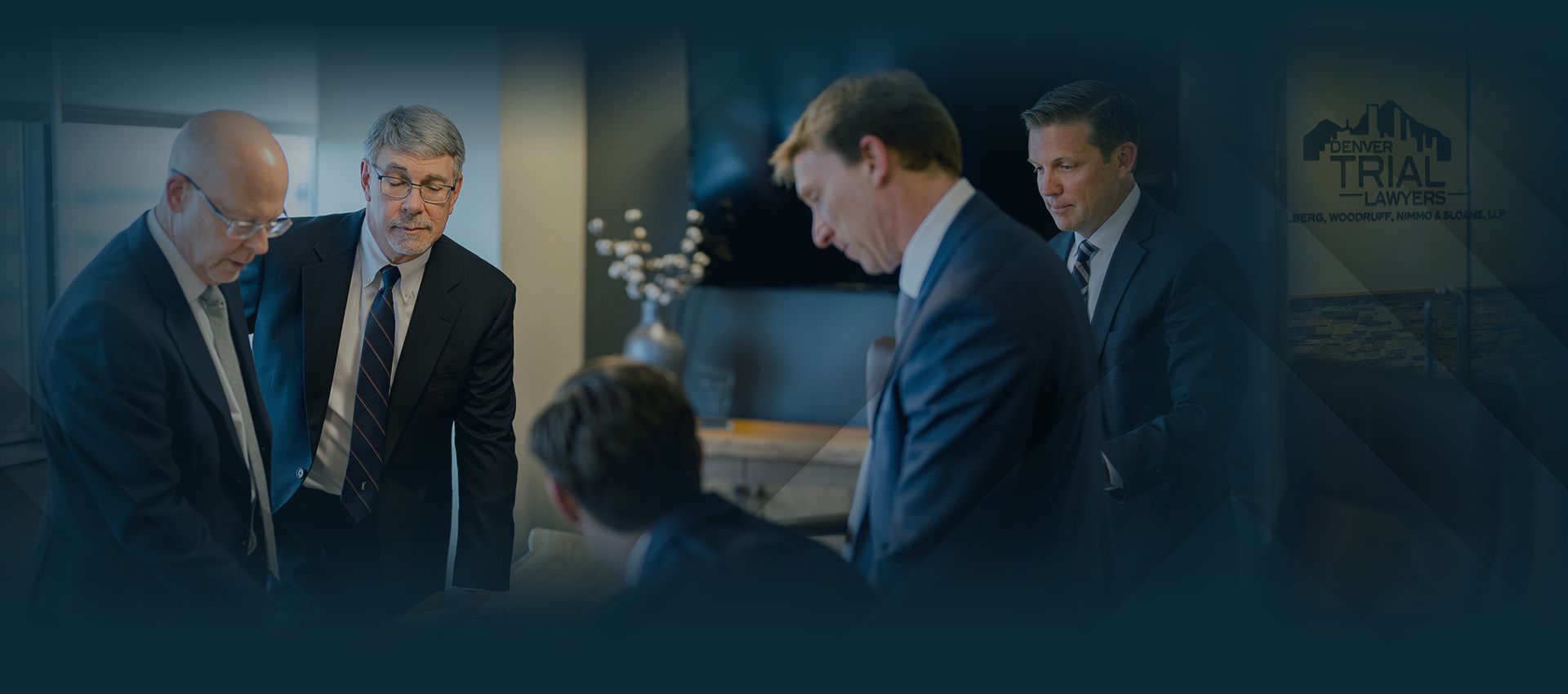 Real Stories From Real People