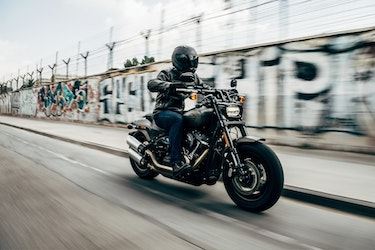 Aurora, CO -- A motorcyclist died at Pena Boulevard and E. 40th Avenue on Saturday evening. 
The Aurora police responded to the crash scene around 7:30 PM. They found the motorcyclist, a man, dead at the scene. 
The authorities believe the motorcyclist was traveling south on Pena Boulevard and crashed into the guardrail. The impact threw the man from the bike.
Police are still investigating the crash and said they do not know if drugs or alcohol are a crash factor. The Adam's County Coroner will publicly identify the deceased once they notify his family. 
Source: 9News
Speak With a Motorcycle Accident Lawyer
Denver Trial Lawyers ® would like to express our condolences to the families affected by this accident. If you were involved in a motorcycle accident, our team can guide you through the legal process and ensure the protection of your rights and best interests.
Contact us online or call our experienced motorcycle accident lawyers at (303) 647-9990 for assistance.
Please note that the information in this article is from outside sources. We do not verify the information in our office. If you see something incorrect or would like a piece of information removed, please contact us.