Colorado Wildfire Attorneys
Compassionate Legal Services for Those Affected by Wildfires
Wildfires can rob a person of so much: not only a house, but all the personal belongings and memories that made it a home. At the very least, wildfires can displace you for hours, days, even weeks. The Marshall fire, for example, burned down over 1,000 homes and forced tens of thousands to evacuate, as it ravaged Louisville, Superior, and unincorporated Boulder County unthinkably fast.
If you or someone you love has been affected by a Colorado wildfire, you may have a right to financial compensation. Sadly, many wildfires are preventable. Whether it was a reckless, negligent utility company or person, you deserve answers, justice, and compensation for what you have been through. Our award-winning trial law firm, Denver Trial Lawyers ®, is here to advocate for you.
At Denver Trial Lawyers ®, we have a track record of obtaining remarkable settlements and verdicts for our clients. We have provided powerful representation to thousands of people who have been injured or wronged, winning millions in compensation to help them move forward. When you hire us, you are hiring attorneys who are thorough, attentive, and committed to your success. Put more than 175 years of combined experience on your side!
Call a Colorado wildfire lawyer at (303) 647-9990 for a free consultation. Se habla español.
Filing a Wildfire Lawsuit: Who Is Liable?
Those affected by wildfires have the right to file a civil lawsuit against the party responsible for that fire.
As mentioned, a gas and electric company may be found liable, such as if a fire is traced back to a downed power line or poorly maintained power equipment. A person or group of persons may also be held liable, such as if they intentionally or accidentally started a fire.
An official investigation into the cause of the fire will identify the at-fault party, giving victims the chance to hold them accountable.
What If the Cause of the Wildfire Is Unknown?
It is possible to take legal action even before the exact cause of the wildfire is determined. Our Colorado wildfire lawyers conduct their own investigations at the same time as government agencies and officials. This allows us to determine liability using real evidence, then we can bring forth allegations against a negligent party.
For instance, we started to investigate the cause of the Marshall fire—which ignited December 30, 2021—long before any official investigations concluded. Often, the findings of official investigations greatly strengthen any legal moves already taken.
However, the first step is to contact a Colorado wildfire attorney online. We will go over your rights and discuss how you can get the financial support you need.
Fire Damage Claims: When Insurance Companies Act in Bad Faith
Insured wildfire victims may file a fire damage claim with their insurance providers. These claims can be particularly difficult to get approved: Since all documentation and proof were likely destroyed in the fire, many insurance companies use the victim's misfortune as an opportunity to act in bad faith. A lawyer's help may prove essential when seeking compensation via this route.
Common bad faith insurance tactics are:
Failing to respond or process your claim in a timely manner
Failing to investigate your claim thoroughly and fairly
Offering a very low settlement or refusing to pay undisputed parts of your claim
Making it difficult for you to comply with requests related to the processing of your claim
Asking you to fill out unnecessary forms to waste your time
Trying to cut a deal with you by getting you to waive rights or overlook parts of your policy
Delaying the payment of an approved claim
At Denver Trial Lawyers ®, our team won't let an insurance company take advantage of your unfortunate circumstances. We can fight to hold it accountable through a bad faith insurance claim. As a premier trial law firm, we are fully prepared to sue your insurance company on your behalf to recover your rightful compensation.
What Damages Can You Recover in a Wildfire Lawsuit?
Wildfire victims may be entitled to compensation for all their damages, including but not limited to:
Property damage: This includes smoke and fire damage, agricultural damage, death of pets or livestock, and loss of personal belongings, a family home, a business, and more.
Personal injury damages: If the wildfire causes injury to you, such as a smoke- or fire-related injury, you may be compensated for your medical bills, pain and suffering, health complications, rehabilitative treatment, etc.
Wrongful deathdamages: If a wildfire resulted in the death of a loved one, you may have the right to seek compensation for the damages suffered by them (from the time of injury to death) and the damages you suffered as a result of your loss. This may include funeral and burial expenses, pain and suffering, mental anguish, and the loss of companionship, love, care, consortium, among others.
Denver Trial Lawyers ® will work to get you the most out of your claim. We are deeply committed to our work because we care about our community.
Our Colorado Wildfire Attorneys Are Here for You
Wildfires are devastating, and a changing climate has made them more common in Colorado. Whether you have been the victim of the historic Marshall fire or a much smaller wildfire, Denver Trial Lawyers ® will fight tirelessly for you and your family. We understand nothing can make up for the losses so many experience in these fires. Still, legal action can be the first step toward a safer future. It can also help put you in a position to start again, to make a new home.
Contact a Colorado wildfire attorney onlineto begin with a free consultation. There are absolutely zero upfront legal fees—we only get paid if we win your case!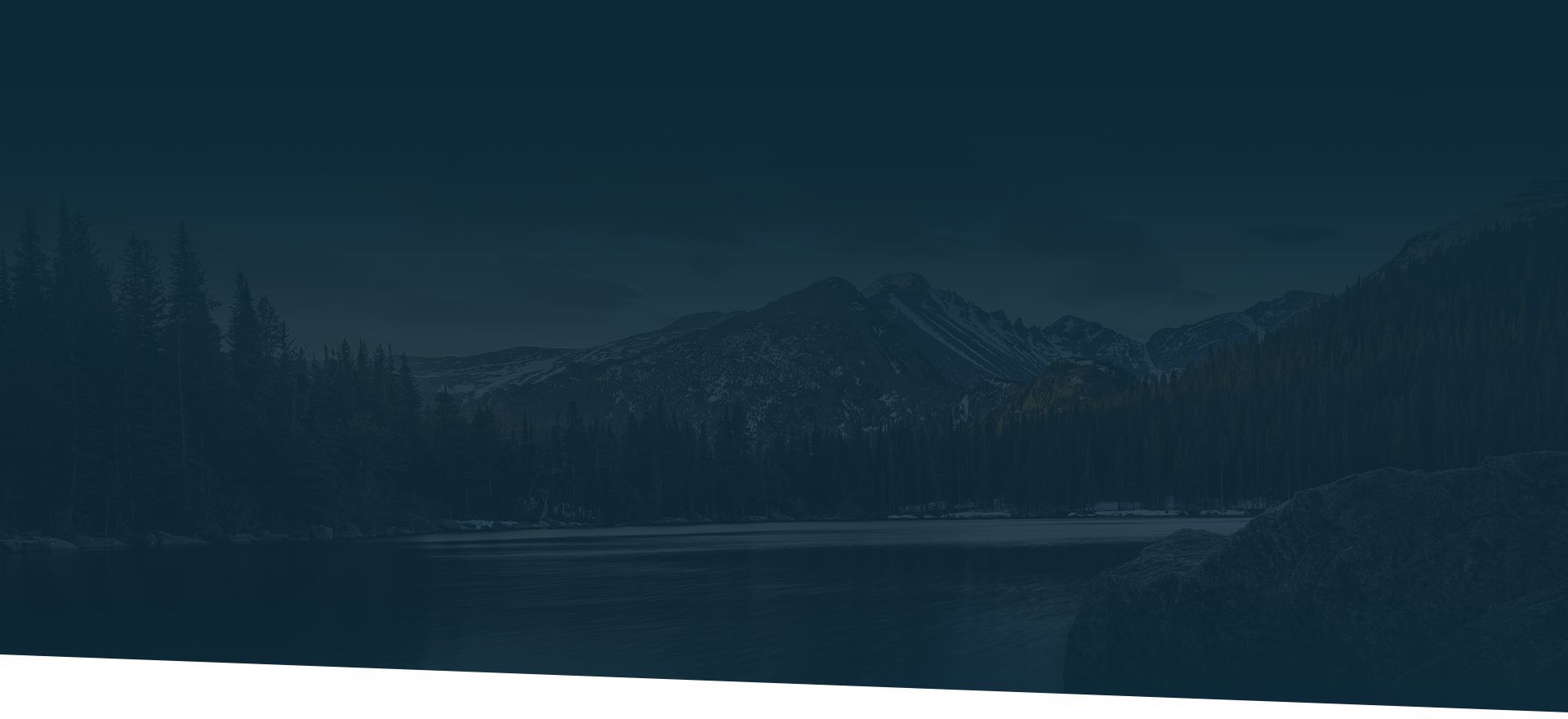 LANDMARK VERDICTS & SETTLEMENTS
Over a Billion Dollars Recovered for Our Clients
University of Michigan/Dr. Robert Anderson Sexual Abuse $490 Million

$490 million settlement on behalf of more than 1000 men sexually abused by Dr. Robert Anderson. The largest known sexual abuse settlement on behalf of male victims in the history of the United States. Parker Stinar was a member of both the Executive Committee and Negotiating Committee which secured this landmark settlement.

USA Gymnastics/USOPC Larry Nasser Sexual Abuse $380 Million

We represented multiple survivors in the case against USA Gymnastics and U.S. Olympic and Paralympic Committee for the sexual abuse by Larry Nassar resulting in a $380M settlement.

Birth Injury Involving Misuse of Drug to Induce Labor $70 Million

$70 million arbitration award, the largest known medical malpractice arbitration award in U.S. history. David S Woodruff handled this birth injury case involving an HMO labor/delivery unit that misused Cytotec, a drug used to induce labor.

Settlement for Individuals Injured by a Defective Product $23 Million

Settlement for group of individuals injured by a defective product. Dan Sloane was a member of a national team of lawyers who helped secure this settlement. The largest single settlement in the country was paid to Dan's individual client.

Largest Medical Malpractice Settlement in Colorado $22.3 Million

$22.3 million medical malpractice settlement. In 2016 David Woodruff obtained the largest known medical malpractice settlement in Colorado.

Medical Malpractice Verdict for Victim of Paralysis $15 Million

A jury handed down a $15 million verdict to a man who was paralyzed from the chest down just hours after a doctor at Memorial Hospital in Colorado Springs discharged him. It's the largest sum ever awarded in a medical malpractice suit in Colorado.

Drunk Driving Accident Resulting in Rollover Collision $8.91 Million

Rollover collision – Steve Wahlberg represented the driver of a vehicle struck by a drunk driver. The Court entered judgment of $4,455,000 including 1.5 million in physical impairment, $4,455,000 in punitive damages.

Commercial Vehicle Accident Resulting in Catastrophic Injury $8 Million

An attorney from our firm served as lead counsel in a contested liability accident involving a commercial vehicle. Our client was catastrophically injured and he successfully negotiated a $8,000,000 settlement on her behalf.

Birth Injury Verdict Involving a Misplaced Device $7.2 Million

$7 million medical malpractice jury verdict. David Woodruff handled this birth injury case, which culminated in a 2-week jury trial in Colorado Springs. The case involved a physician who misplaced a "vacuum extraction device" while delivering the infant.

The Largest Personal Injury Verdict in Colorado in 2016 $6 Million

Steve Wahlberg received the largest personal injury verdict in Colorado in 2016. They represented a pedestrian who was run over by a bus. The jury awarded the fourth largest verdict in Colorado History for permanent physical impairment. WHY HIRE DENVER TRIAL LAWYERS?
Over a Billion in Recoveries

We have represented thousands of individuals against insurance companies and corporations, recovering more than a billion dollars in the process.

A Voice for Change

Attorneys at our firm have been at the helm of cases that have gone on to influence legislation, change laws, and impact society for the better.

We Won't Settle for Less

We are trial lawyers through and through, and we will take your case as far as it can go. Our attorneys have tried 100+ cases with extraordinary results.

No Cost Unless We Win

We represent clients on a contingency fee basis. We only get paid if we win your case.

Serving Our Community

Giving back to our community is extremely important to us. We support a number of charitable programs.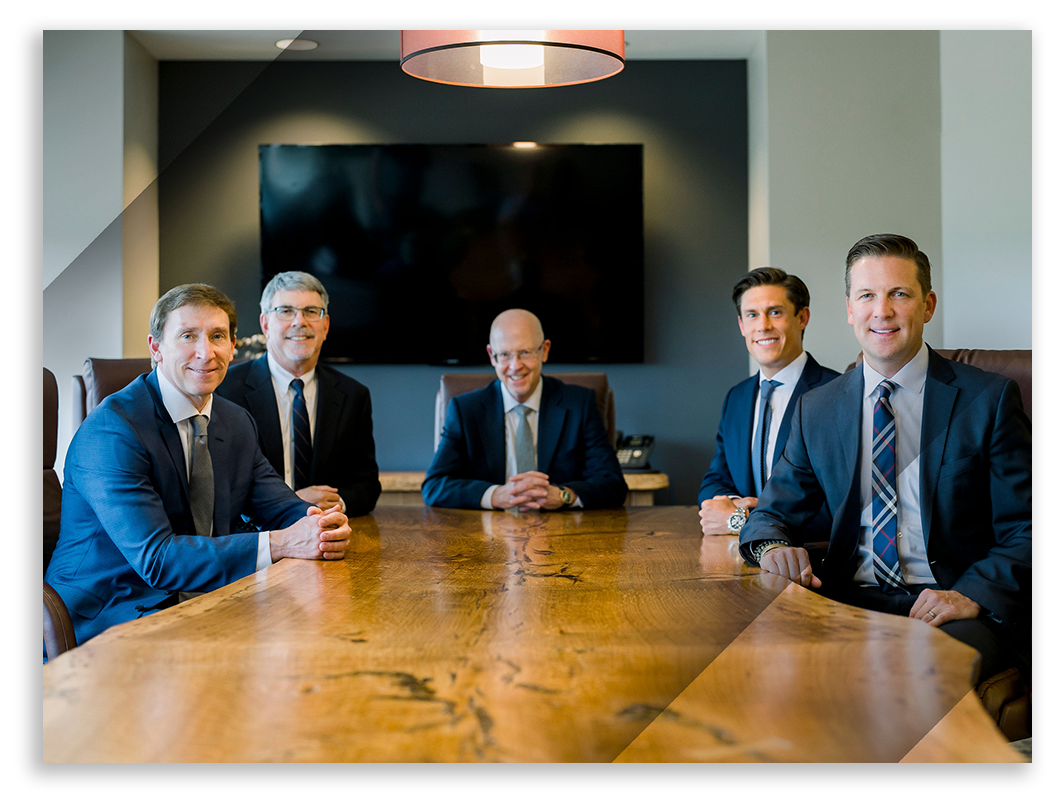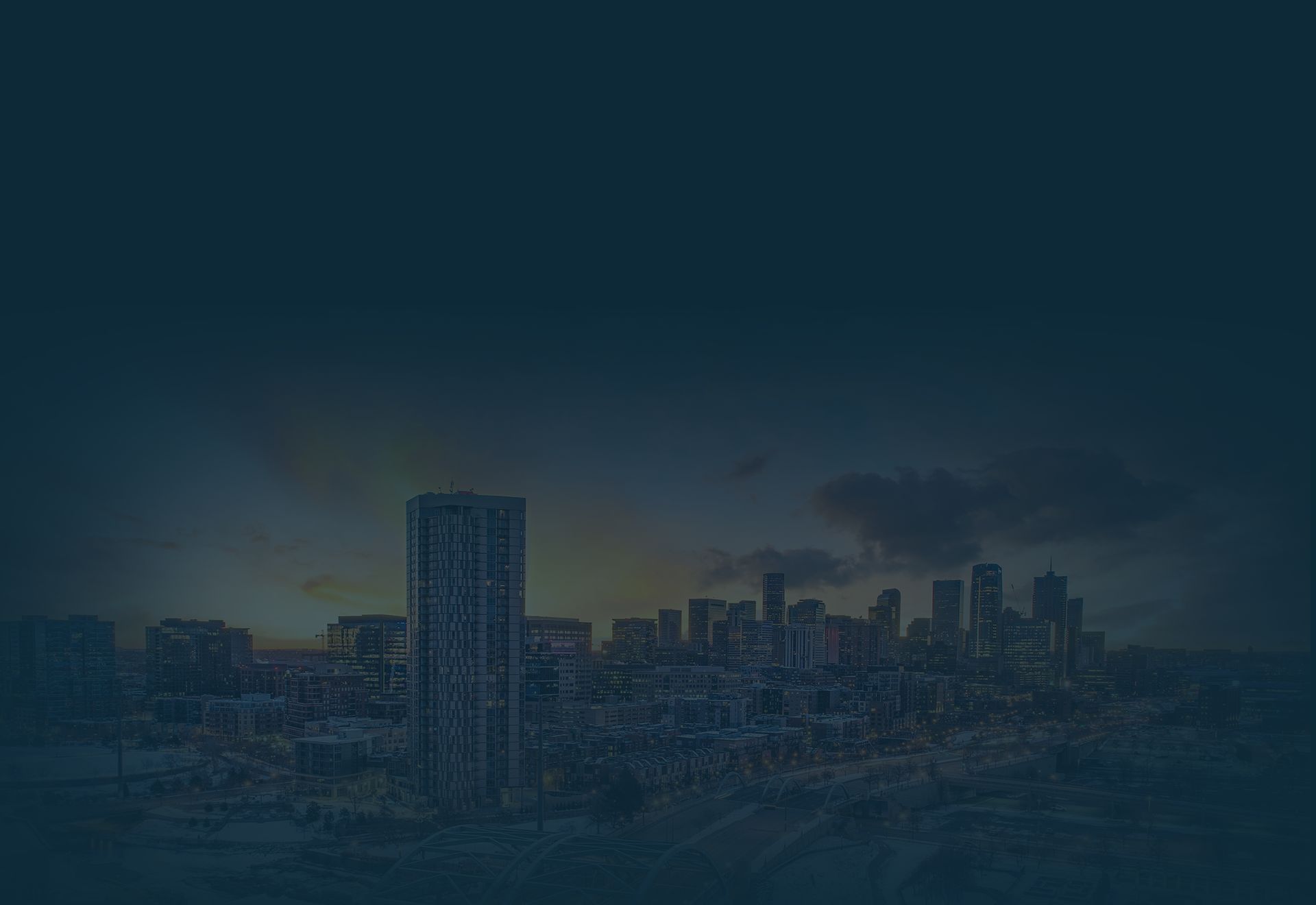 Client Testimonials
REAL STORIES FROM REAL PEOPLE
- Brian M.

- Julie D.

- Heather N.

- Patty M.

- Catrina A.

- Esther G.