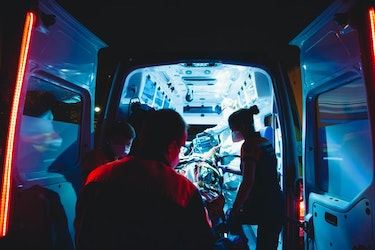 Denver, CO -- A crash on I-70 left two people injured after the offending vehicle fled the scene.
Friday night, two vehicles collided on the interstate near Havana Street. The vehicle containing both the injured individuals rolled. The other vehicle left the crash scene before police arrived.
When the authorities did arrive around 8:00 PM, they found the two victims seriously injured. They required transportation to an area hospital; police were not able to provide an update to the individuals' conditions.
The Denver Police are investigating the crash. Individuals with information about the offending vehicle are asked to contact the authorities.
Source: The Denver Gazette 
Speak With a Car Accident Lawyer
Denver Trial Lawyers ® would like to express our condolences to the families affected by this accident. If you were involved in a car accident, our team can guide you through the legal process and ensure the protection of your rights and best interests.
Contact us online or call our experienced car accident lawyers at (303) 647-9990 for assistance.
Please note that the information in this article is from outside sources. We do not verify the information in our office. If you see something incorrect or would like a piece of information removed, please contact us.