Colorado Attorneys Protecting Colorado Survivors of Sexual Abuse
We know the laws in Colorado, we know the courts in Colorado, we know how to seek justice in Colorado. Our Denver-based attorneys have national litigation experience representing survivors of sexual abuse, and have been involved in some of the largest sexual abuse settlements in Colorado and the United States.
We have the knowledge and persistence to fight for justice for such victims, and we approach these cases with sensitivity and compassion.
Attorney Michael Nimmo currently represents more than 150 survivors of sexual abuse against the now deceased Dr. Robert Anderson and the University of Michigan.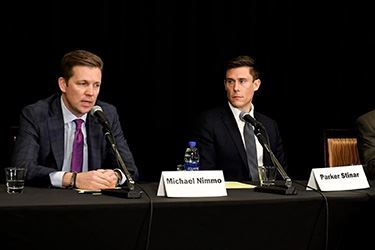 Attorneys Nimmo has been featured in national and international news outlets, including CNN, Yahoo News, Fox News, ABC News, NBC News, New York Times, The Denver Post, and The United Kingdom's Daily Mail, about their fight for justice on behalf of abuse survivors.
In 2019-2020, Nimmo served as the President of the Colorado Trial Lawyers Association, the largest specialty Colorado bar association with over 1,300 attorney members across Colorado.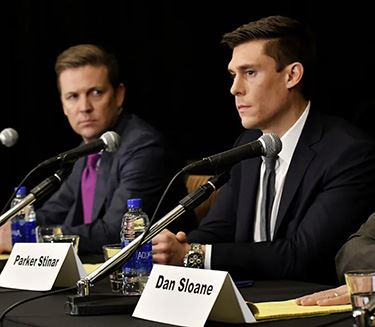 Michael continues to serve as an officer of the Colorado Trial Lawyers Association as the Immediate Past-President.
They are both members of the American Association of Justice Sexual Assault Litigation Group.
Our firm has also obtained the largest known single-plaintiff Title IV sexual abuse settlement in Colorado history.
Colorado Attorney General Investigation
On December 1, 2020, the Colorado Attorney General's office released a Special Master's Supplemental Report: Roman Catholic Clergy Sexual Abuse of Children in Colorado from 1950 to 2020. The report findings included 212 children who were sexually abused by 52 diocean priest.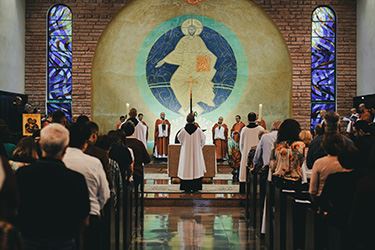 Among the priests listed in the supplemental report was Father Charles Woodrich, known as Father Woody to his congregation.
The Attorney General's office stated that Father Woodrich sexually molested three boys in the 1970s and 1980s.
The Attorney General's office has identified the following priest:
Father Kenneth Funk,
Father Daniel Kelleher,
Father James Moreno,
Father Gregory Smith,
Father Charles Woodrich (Father Woody),
Monsignor Marvin Kapushion,
Father Duane Repola,
Father Carlos Trujillo, and
Father Joseph Walsh.
Colorado Catholic Priest Recent Arrests
On February 24, the Colorado Springs Police Department arrested a Catholic priest on a sexual assault charge.
Vincent Stites, a 49-year-old youth pastor, is accused of engaging in a consensual sexual relationship with an underage female youth group member in the mid-2000s. Stites was a priest at the Friendship Assembly of God church during the relationship.
The CSPD received a report of the inappropriate relationship last September. The department conducted a thorough investigation and officially charged Stites with one count of sexual assault on a child by one in a position of trust.
Source: The Denver Channel
Contact Our Colorado Sexual Abuse Lawyers Today
The Colorado Attorney General's investigation of sexual abuse among Catholic priests continues to develop. If you or someone you care about was sexually abused by a priest or clergy member in Colorado, contact us at 303-536-5996 to discuss your case.
No matter when the abuse happened, victims are encouraged to contact Denver Trial Lawyers ®. Our attorneys have the expertise and sensitivity to help you navigate your case.